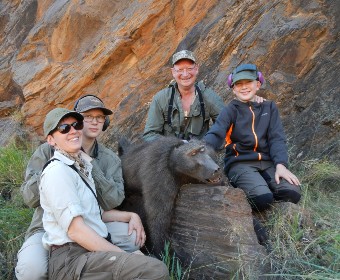 Blesbok
Currently not available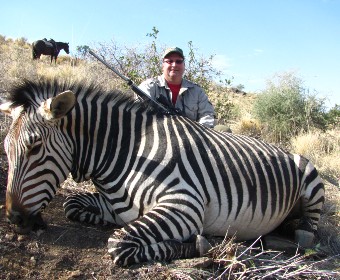 Hartmann Mountain Zebra   
800 USD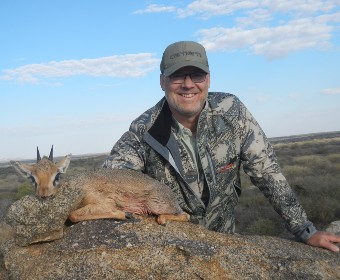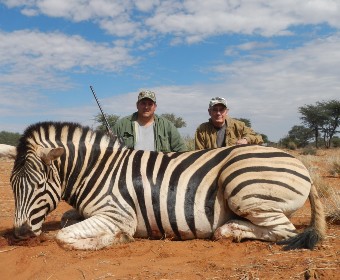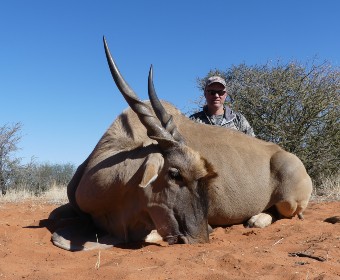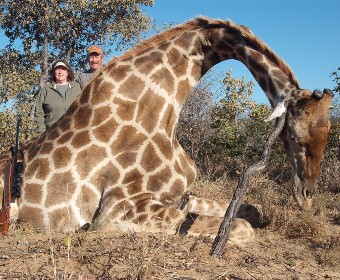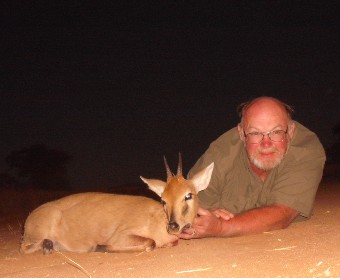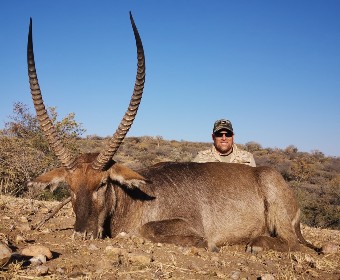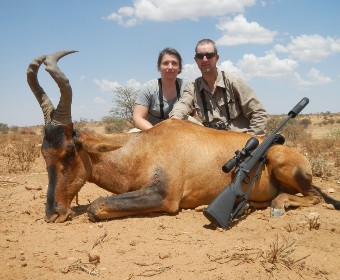 Hartebeest
Currently not available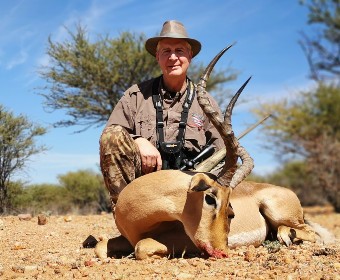 Impala
Currently not available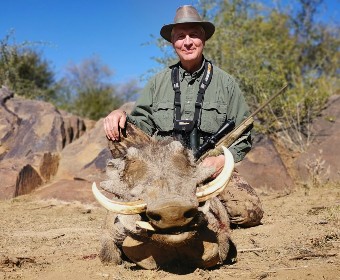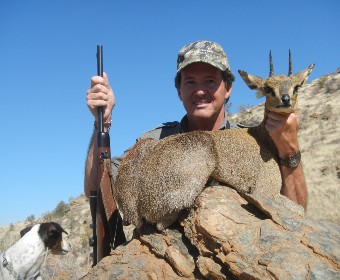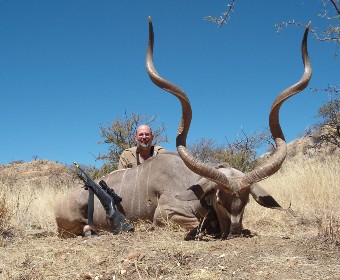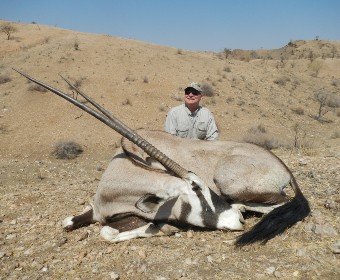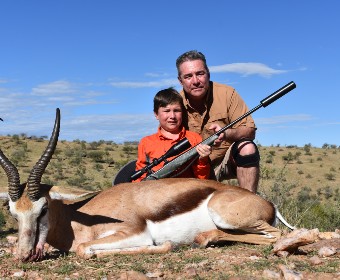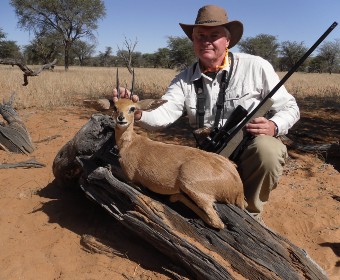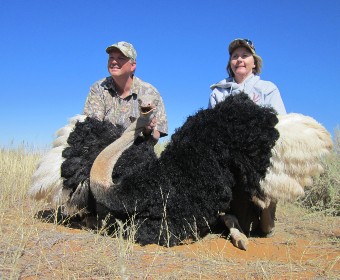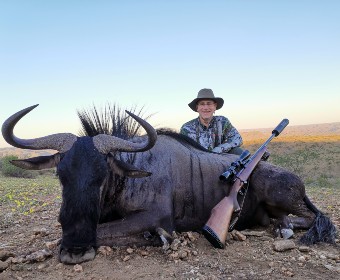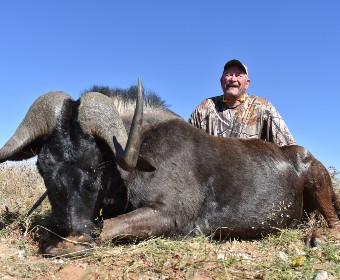 Black Wildebeest
1200 USD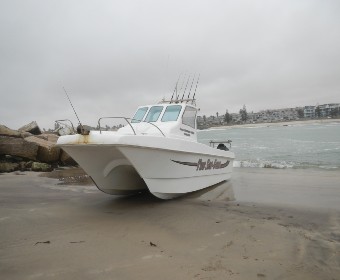 Photo Safaris | Fishing Trips
Price on request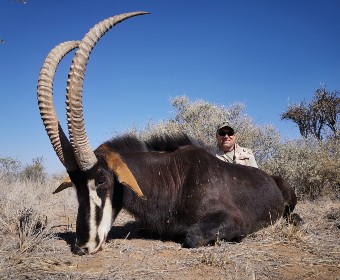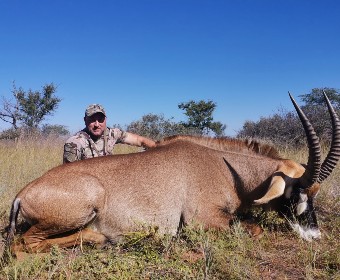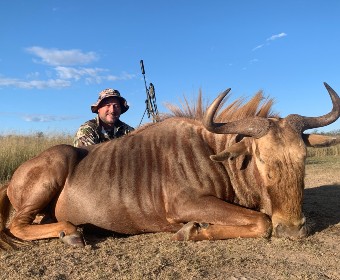 Golden Blue Wildebeest
3500 USD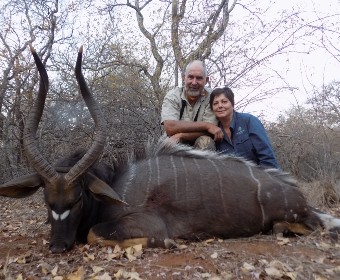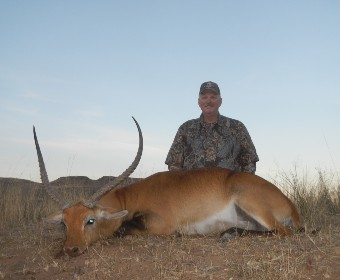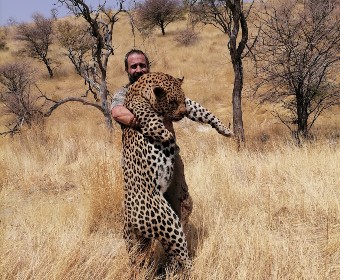 Leopard
POR | Subject to availability
Daily Rates for all standard safaris include:
Guide and related costs
Vehicle and related costs
Airport transfers by vehicle
Meals and accommodation, with daily laundry service
Field preparation of trophies
Transport of trophies to shipping agent
Local beer and wine included
Daily Rates for all standard safaris exclude:
Trophy fees
15% Tax on daily charges
Taxidermy/shipping agent costs
Gratuities
Airfares/or charter flights
Personal items and needs
Costs of fishing trips and photo safaris.
The cost of any touring & sightseeing side trips or any additions to the confirmed itinerary
• Rates and fees are subject to change without advance notification due to fluctuations in the exchange rate.
• Rates are fixed upon confirmation of a deposit payment.
• Wounded and lost animals will be charged fully plus 15% VAT.
• Credit card facilities are available all over the country, but unfortunately not on the ranch. Payment by cash or direct transfer is better options for final settlement of the safari. No personal cheques are accepted in Namibia. (However, personal cheques may be deposited to our US account)
• Please inform your Bank you will use your card in Namibia.
• Dipping and shipping will be charged separately.
• A deposit of US $1000, or as otherwise agreed between the parties, must be paid to confirm any booking. Payments can be made either in cash, personal cheque or electronic transfer. Personal cheques can be sent to 11693 West 36 Ave Wheatridge, CO 80212 at least fourteen (14) days before the hunt. No personal cheques are accepted in Namibia.
• You can also transfer payment up front to our account in Namibia. Please contact us direct for banking details.
• No refunds on deposits will be made in case of cancellation of the safari, However, the safari can be postponed to a mutual acceptable date or transferred to a third party.
Whilst all reasonable precautions are taken to promote the safety and good health of our clients, we accept no liability for injury, illness and/or losses incurred during or after the safari. Those risks are assumed by the client. Be sure to review the Indemnity Form.
We would love to hear from you